Are free international SMS platforms reliable? How to choose a reliable SMS platform?
AddDate: 2022-07-22
Author: 娇
1、Is free international SMS platform reliable?
With the continuous development of international trade, the business expansion of many large enterprises has brought business opportunities, these enterprise users use a variety of marketing channels to sell their products abroad, and strive to promote the brand to the world. Due to the impact of COVID-19 and the demand for online marketing, more and more enterprise users attach importance to international SMS platform. Thus also let some lawless elements have the opportunity to "international SMS platform" this market covetously, waiting for the opportunity to move.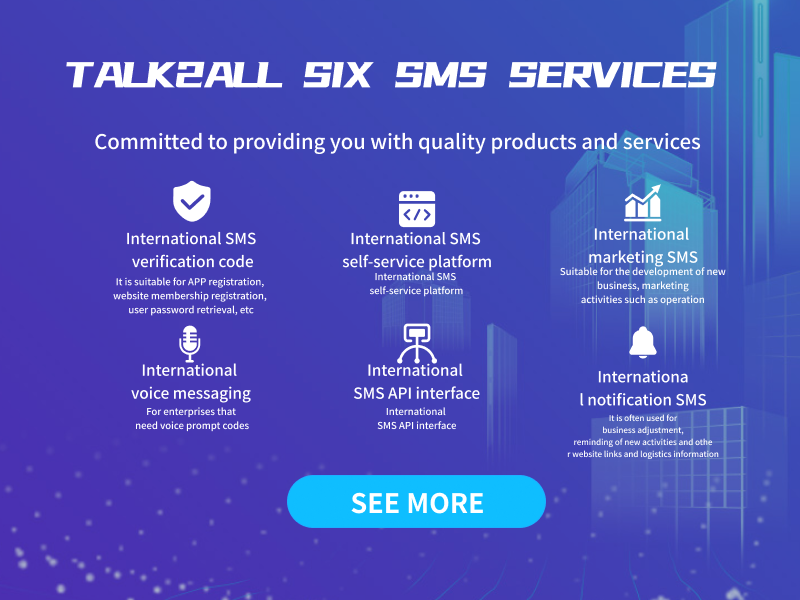 They use the banner of free SMS to lure customers, and there will be some cheap customers on their "hook". There is no such thing as a free lunch. These so-called "free" platforms have no carrier connection, no legal protection, and certainly no liability to customers. Important customer information can not only guarantee timely delivery, and may lead to a large amount of data leakage and loss, it is not worth the gain. Such a free platform is certainly unreliable.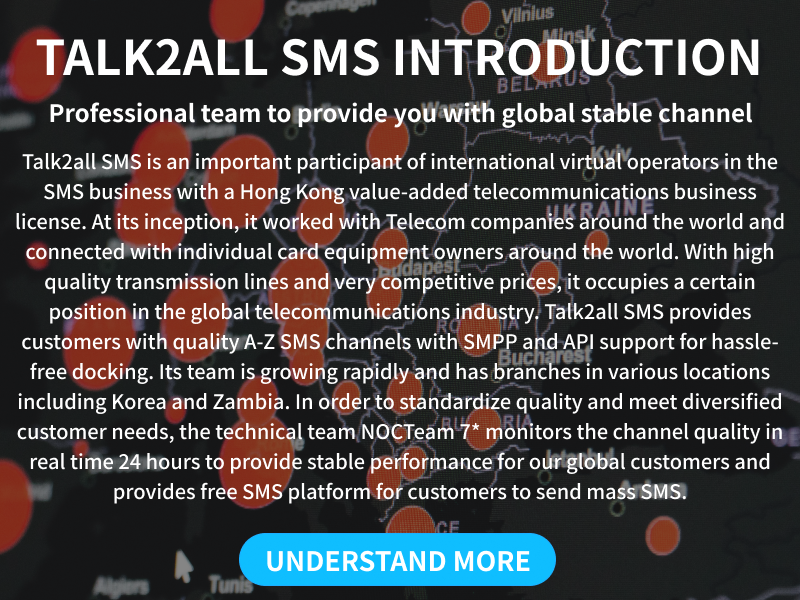 2、How to choose a reliable SMS platform?
Choose international SMS platform must be careful, is the platform reliable? The main points are:
1. Have formal qualifications;
2. Whether the function is complete;
3. Whether the platform is safe and stable;
4. Whether there is any misappropriation of fees;
5. Can the test be free?
6. Is there after-sale service?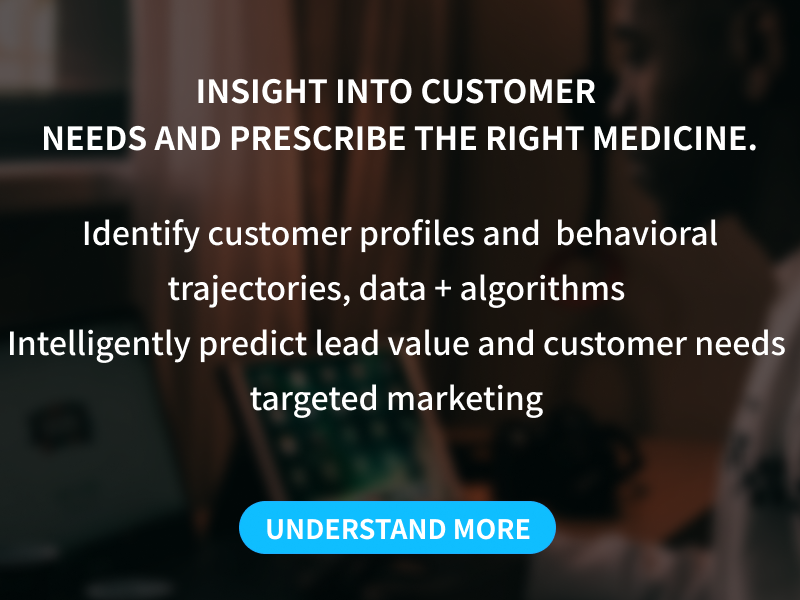 Talk2all international SMS coverage of more than two hundred countries and regions, support for various languages. Platform with various operating qualifications, professional technical team, can provide free testing, easy operation, complete functions, wide application scene, high-quality channel of three nets, notification message served 5 s, the rate was 99%, quick speed, high arrival rate, good stability, no countries and regions, the user can be sent to the destination at any time, effective link building for the enterprise and customers, To help enterprises expand overseas markets. Customer service 24 hours online, to solve your worries.