Is international SMS a fraud? Which international SMS group sending platform is regular?
AddDate: 2022-08-10
Author: 娇
International SMS is not a fraud. It is a marketing tool often used by many overseas enterprises to promote brands and expand markets abroad. International SMS supports national languages and is more widely used than ordinary SMS. It can be used in various scenarios such as notification SMS, verification code SMS, member SMS, marketing SMS, etc.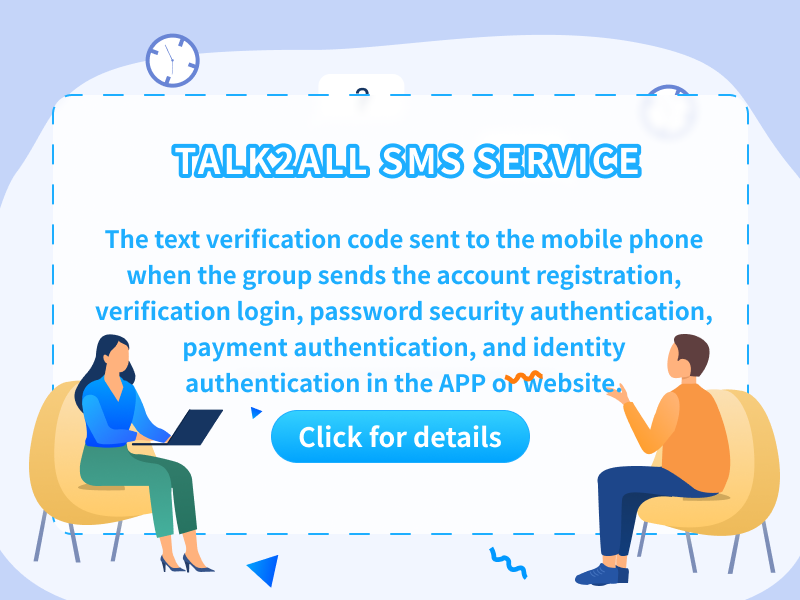 International SMS, like ordinary SMS, can be used as a tool to communicate with customers. The difference between international SMS and ordinary SMS is that international operators review international SMS very strictly. In the content of international SMS, illegal words, violent and ferocious pictures, false propaganda and illegal links related to pornography, drugs and gambling cannot be edited. Therefore, there is no such thing as "fraud" in formal international SMS.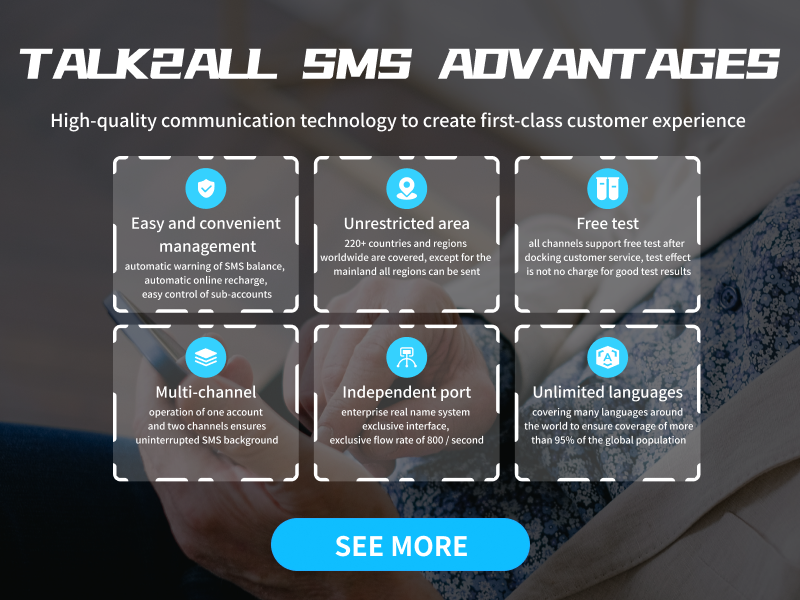 Of course, in the international market, there are also many short message platforms established by informal means. They not only cannot send short messages in time, but also may lose or even disclose customer information, resulting in the loss of customer privacy and property security. Therefore, users who send international SMS in groups must be careful when choosing the platform. So, how to choose a formal international SMS platform? It is usually judged according to the following points:
1. Whether it has formal qualifications;
2. Whether the functions are complete and whether the platform is safe and stable;
3. Whether there is any phenomenon of arbitrary deduction of fees;
4. Whether it can be tested free of charge;
5. Is there any after-sales service.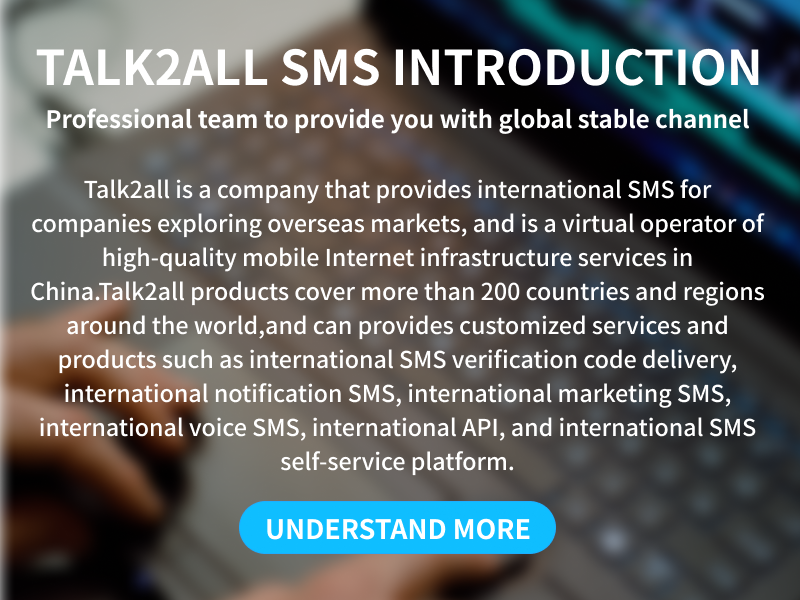 Talk2all is a professional international network communication company, which has obtained the value-added telecommunications business license, the right to use code resources, and other qualifications. Our business scenarios are mainly divided into four categories: cross-border tourism, cross-border shipping, cross-border commerce and cross-border e-commerce. The platform has been in business for many years, with a good reputation, safety and stability. It provides customers with convenient and fast mass messaging services, supports free testing, long-term free upgrading and maintenance, and after-sales customer service is online 24 hours a day, providing more affordable and better services for all kinds of users.