What are the functions of the international SMS platform? What benefits can international SMS bring to enterprises?
AddDate: 2022-10-31
Author: 娇
一、Functions of international short message platform
With the development of international trade, more and more overseas enterprises use international short messages. The functions of the international SMS platform mainly include: international verification code SMS, international notification SMS, international member SMS and international marketing SMS. It has applications in user registration, payment authentication, message notification, marketing promotion and other aspects.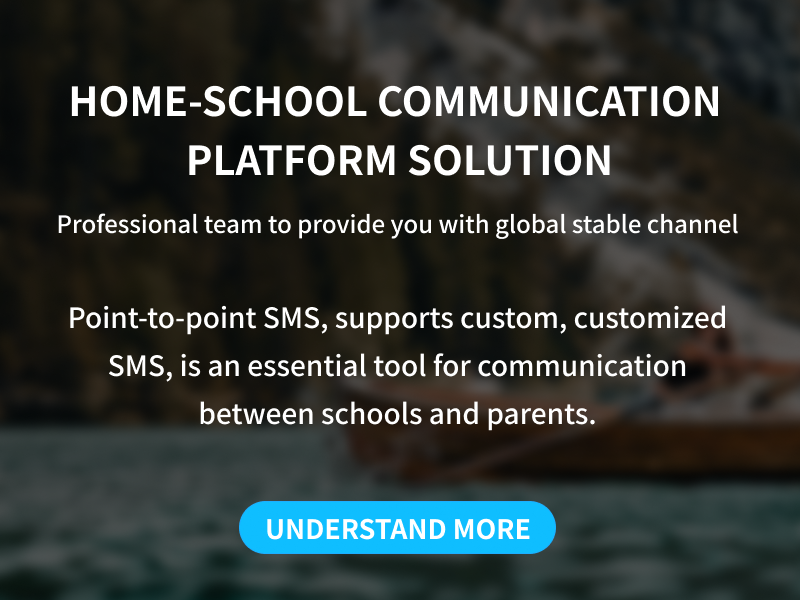 1. For international verification code SMS, users need to send verification code when logging in to the website to ensure the authenticity of their identity. It can prevent users from re registering, improve user quality, and protect users' property security;
2. International notification SMS: in order to stabilize long-term customers or establish new customers, enterprise users use SMS to notify the discount of products and send warm reminders;
3. International member SMS, customers who become enterprise user members will receive product discount information. Membership rights, providing high-quality products or services, upgrading products and services, and receiving blessing messages in special periods;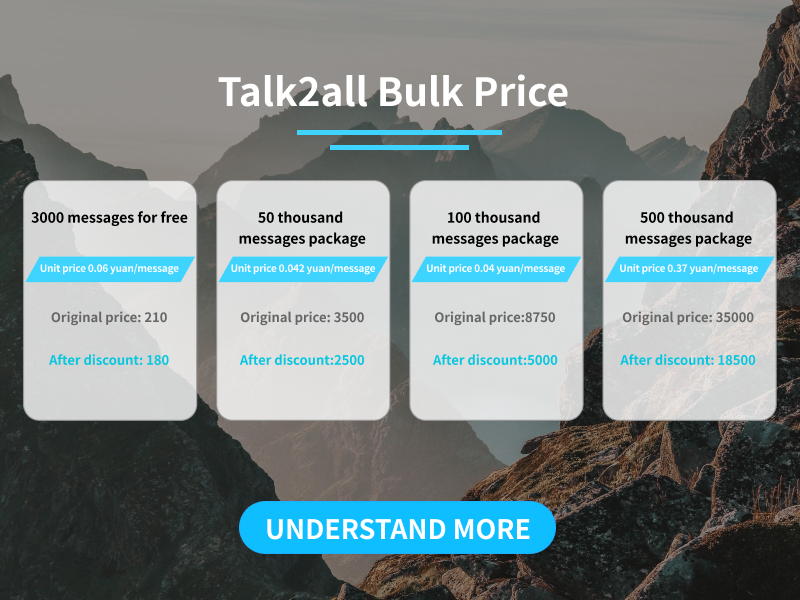 4. In order to promote products, enterprise users send various preferential activities organized by the company, as well as the introduction and promotion of new products to multiple customers in the form of short messages, for the purpose of multi-channel promotion and marketing.
二、The benefits of international short messages for enterprises:
because of its low cost, good effect, accurate sending and fast speed, international short messages have been used by overseas enterprises as a necessary tool for efficient marketing. Compared with other marketing methods, SMS marketing not only saves costs, but also can be more convenient, more directly promote communication between enterprises and customers, and quickly achieve the desired results. And with the constant updating and improvement of mobile phone intelligence, international SMS can be sent in various forms such as text, pictures, voice and video.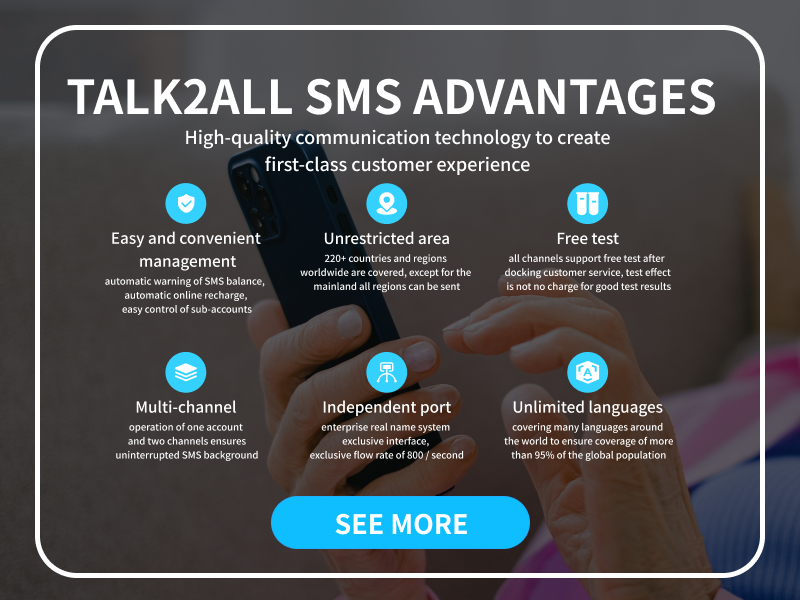 There are four types of international marketing short messages: notification marketing short messages, blessing marketing short messages, promotional marketing short messages and advertising marketing short messages, which provide more comprehensive services for overseas enterprises to expand the international market.